Request a copy of your 4 Credit Reports in one easy step.
The average Credit Score is 774
What's yours?
See how you score
Lenders generally use their own system to work out your Credit Score based on the information in your Credit Report and they often check your information at more than one Credit Reference Agency. Your checkmyfile Credit Score is based on all of the Credit Report information we gather from Equifax, Experian, TransUnion and Crediva to help you better understand how you are likely to be assessed when applying for credit.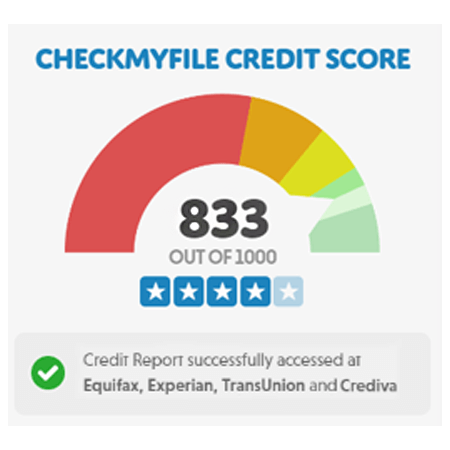 Try it for Free for 30 days, then £14.99 a month – cancel anytime
Understand What Is Affecting Your Credit Score
See at a glance how the information in your Credit Report affects your checkmyfile Credit Score both positively and negatively. Find out if any differences between what's held at the 4 agencies affects you and get tips on how to improve your score and resolve any issues which are negatively affecting you.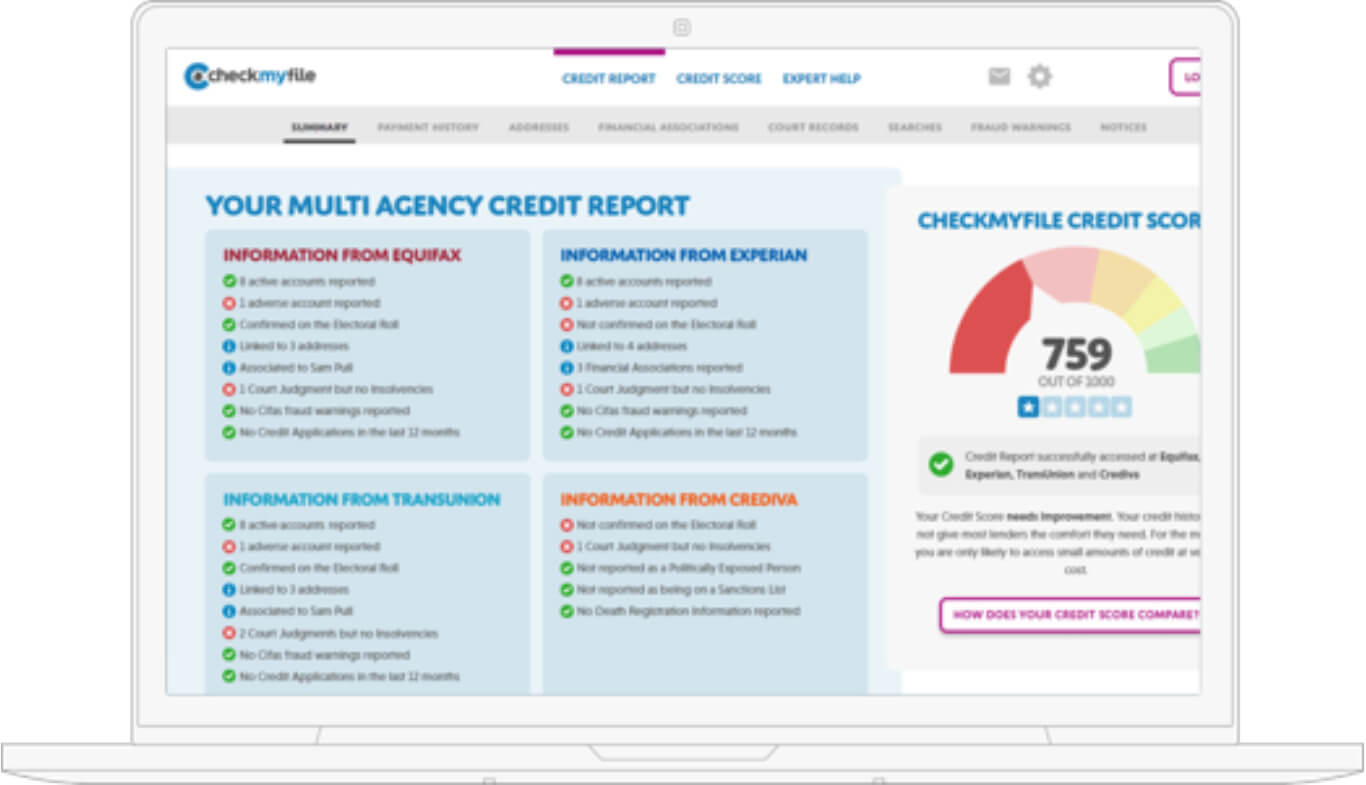 The UK'S Most Detailed Online Credit Report

See your data from 4 Credit Reference Agencies, not just 1

Get an independent view with your checkmyfile Credit Score

FREE Identity Fraud Assistance if you fall victim

Really easy to cancel – by Freephone or even online

Guarantee never to sell your personal data
Try it for Free for 30 days, then £14.99 a month – cancel anytime
Our Address
93 Byres Rd, Glasgow, G11 5HW